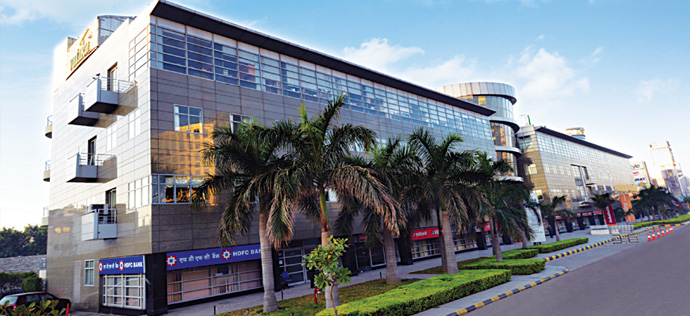 An immaculately designed commercial centre
First India Place, the flagship project of Vatika Group, is built on an area of 1,71,000 sq.ft. The complex has 1,71,000 sq.ft. of efficiently designed floor space distributed in three blocks: A, B, and C. The floor plate sizes are 9,592 sq.ft., 16,798 sq.ft., and 11,640 sq.ft. respectively. First India Place is considered one of the finest commercial centres in the NCR and commands the highest rentals for commercial projects in and around Gurgaon.
The complex is known for its architectural finesse. It is a reflection of the Group's excellence in terms of quality of construction, building services and maintenance standards.
Vatika's first flagship commercial project