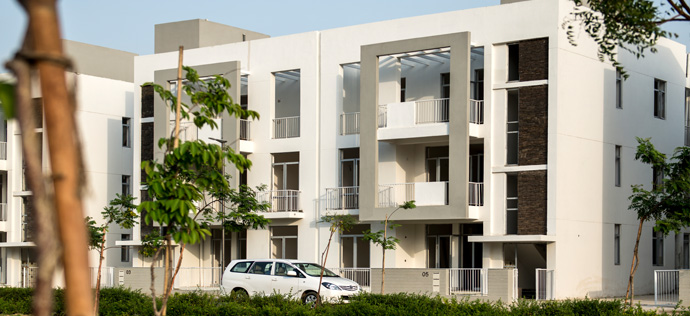 Independent floors with more space, more freedom
INXT FLOORS OPEN THE DOORS to a more independent lifestyle for your family. These are independent homes in low-rise developments of generously spaced three-floor buildings. With just one home on each floor, the residents have more space, more freedom and more privacy. And yet every amenity and convenience is only a short walk away.
The ground floor has spacious private gardens in front and at the rear.  The first and second floors each have access to their own private terraces, which overlook the streets and gardens. The houses have air conditioners in all the bedrooms and the living room, a modular kitchen, and laminated wooden flooring.
INXT Floors offer an exceptional opportunity to get all that you desired in an ideal home – spacious living, exceptional architecture, the finest leisure facilities and ample open spaces – all within a peaceful, secure environment.
Raising the bar in comfort exclusively for you