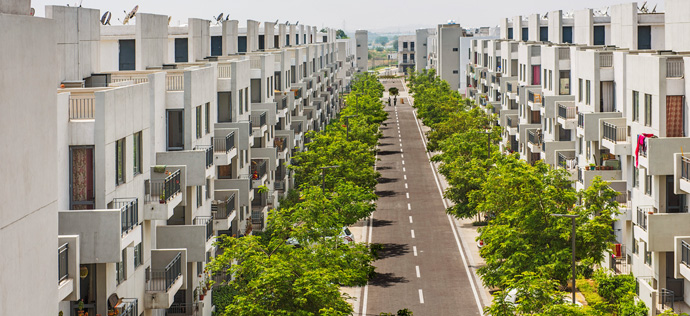 Independent Floors by Vatika
FOR PEOPLE WHO LIVE LIFE in their own independent way, Iris Floors are the perfectly apt residential option. These are independent homes with three floors on 201 sq. m. plots.
Iris Floors are located in Sectors 82 and 83, Vatika India Next, Gurgaon, and give the residents easy access to all the amenities of Vatika India Next. These are low-rise developments with uncluttered skylines, which also give residents the opportunity to experience the joys of community living.
The floors have been thoughtfully planned with particular emphasis on efficient space utilization. The ground floors enjoy exclusive rear lawns and front sit-outs, while the first and second floor residents have spacious balconies and a terrace – giving you all the independence and sense of privacy you may desire, along with close proximity to all the amenities you need.
For people who value an independent lifestyle