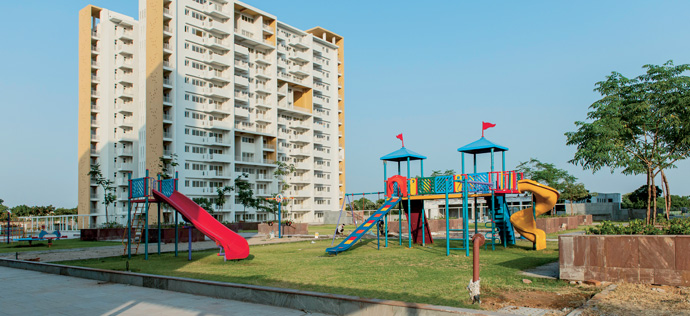 A Home with a view
With soaring towers and stunning, panoramic views, Jaipur 21 is a breathtaking residential development in Vatika Infotech City, Jaipur. The project has been designed by Singapore's renowned design house, Warner Wong. The architecture is futuristic, but with an unmistakable touch of Jaipur.
There are 416 apartments, ranging from 116 sq. m. to 339 sq. m. in area. Jaipur 21 is ready-to-move-in and many families are already staying here. Vehicles are restricted to the peripheral road going around the 14-storey high towers, leaving the rest of the 8.5 acre area for landscaped greens and community areas.
For those wanting to live the 21st century lifestyle, Jaipur 21 offers it in a choice of 2BHK, 3BHK and 4BHK+SR apartments.
The apartment blocks are spread out over 8.5 acres, and the innovative site layout further ensures that every window offers a grand view