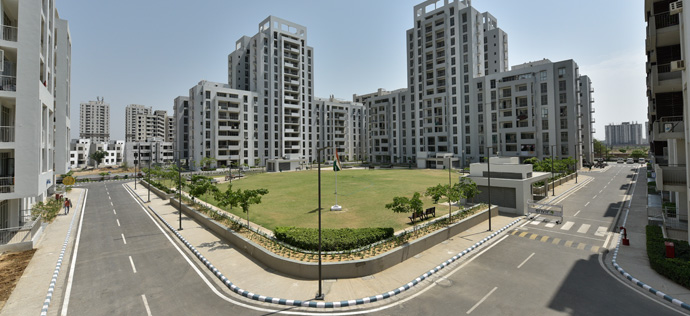 Innovately designed residences that offers space for everything
LIFESTYLE HOMES IS AN INNOVATIVELY designed residential complex with elegant yet contemporary architecture that captures the spirit and the style of the modern, urban way of life. Lifestyle Homes is a group housing project spread across 12 acres in Sector 83, Gurgaon. It is now ready and many families are staying here
Lifestyle Homes offers a combination of high-rise and mid-rise residential structures in a gated community format. The complex offers a wide variety of compact, efficient and stylish apartments to choose from, ranging from one-bedroom homes to three bedroom homes with servant room and store.
With a large Central Park at its heart, the planning of the project is resident-friendly and ensures cross ventilation. Three bedroom units enjoy a garden view as well as a boulevard view. The balconies are furnished with screens for shade and extra privacy.
The living experience at Lifestyle Homes will be intense and vibrant, with an accent on community living. There is a school within the premises, and the community will be replete with the accoutrements of the contemporary lifestyle – a retail facility, a modern gym, a swimming pool, a multi-purpose hall and play areas for children.
Indulge in innovation for your comfort and convenience