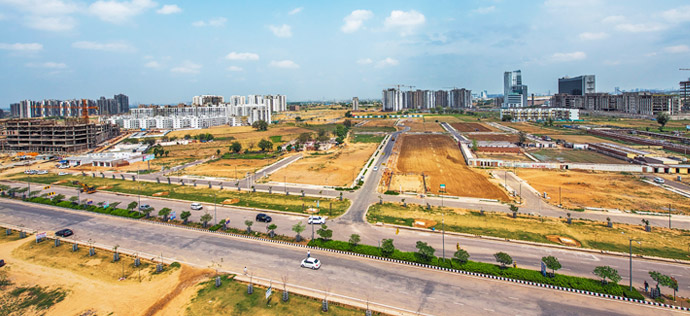 Your home, your choice and a comfortable living
Residential plots of different sizes are available in all the Sectors – 82, 82A, 83, 84 and 85. The plots are located on developed streets and off-street parking is available on most streets. The entire necessary infrastructure, such as power supply, water supply, sanitation and communication facilities, will be provided.
Apart from regular residential plots, there are Gated Plots also available in Sector 82. These are 301 sq. m. each in area. In addition to the infrastructural support enjoyed by all the residential plots, Gated Plots also get the advantage of power backup.
Plots for independent minds... an opportunity to build your home by your choice