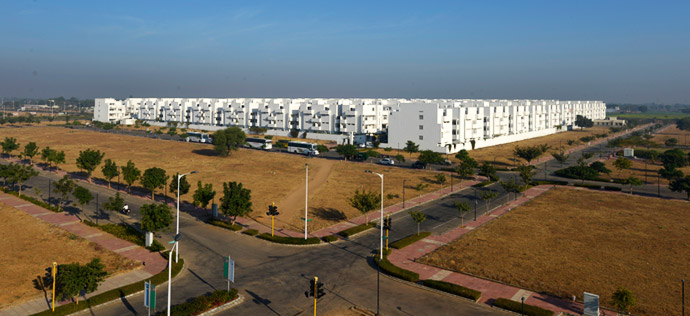 Your home, your choice and a comfortable living
Vatika Infotech City offers something that the congested city of Jaipur cannot – a rare opportunity for those who have in their minds an independent vision of their dream home.
There are 2570 residential plots at Vatika Infotech City, ranging in area from 130 sq. m. to 1000 sq. m. The plots are located on fully developed streets, and will have the entire necessary infrastructure like electricity, water supply, sanitation and communications.
These plots are located in the Central Park and Valley Park areas of the township. In most of these locations, off-street parking will be available for plot owners.
Residents will also enjoy ready access to the township amenities of Vatika Infotech City – clubs, schools, hotel, health facilities and retail.
Plots for independent minds... an opportunity to build your home by your choice