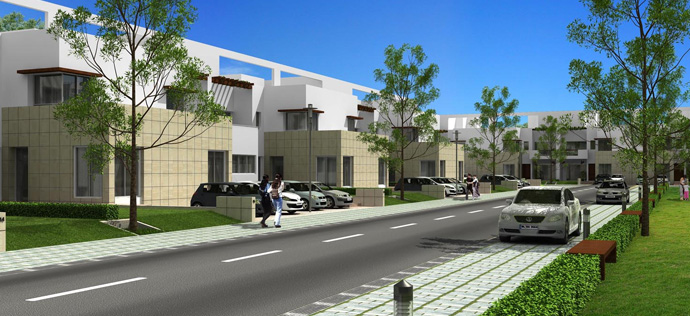 The villas of distinction which you will be proud to own
VILLAS ARE THE ULTIMATE LIFESTYLE statement in suburban residences, and Vatika's Signature Two villas in Sector 82 are the perfect embodiment of luxury. These are ideal residences for discerning homeowners who want only the best.
These simplex and duplex villas on plot sizes of approximately 205 sq. m. and 302 sq. m. are laid out amidst parks and landscaped gardens within a secure gated complex. The villas are located along wide avenues with walkways between the road and the villa frontages.
The interiors have been designed keeping in mind the upscale lifestyle of the intended residents. They are stylish and inspirational, and yet give you the freedom to build extra floors to suit your way of life. Signature Two villas are truly a celebration of individualism, and provide the perfect luxurious setting for you to express your personality.
A perfect blend of style & form - for an ultimate lifestyle statement