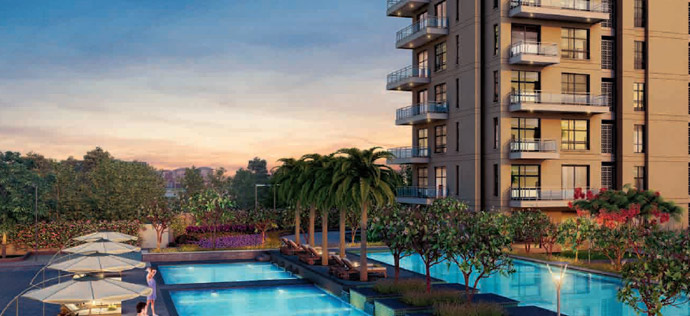 Luxurious homes you'll keep forever
Sovereign Park is a premium Group Housing by Vatika in Sector 99, Gurgaon adjacent to Dwarka Expressway. The luxury project has been thoughtfully designed with focus on creating exclusive and low density dwelling units with just two apartments to a floor and landscaping of international standards.
This gated community is spread over 10 acres of land with upto 80% of open spaces. The project has been thoughtfully designed with an inside-out approach focusing on apartments as well as views.The apartments come with high-end finishes and are air-conditioned. A lot of attention has been given to space maximization; with high ceilings/doors and large balconies, the apartments look larger than they actually are.
Large unhindered greens, adequate parking, well designed club, common amenities and large stilted areas on the ground floor for common/community use adds to a healthy and pleasurable lifestyle.
For more information contact: +91.9555930930
A premium gated community adjoining Dwarka Expressway