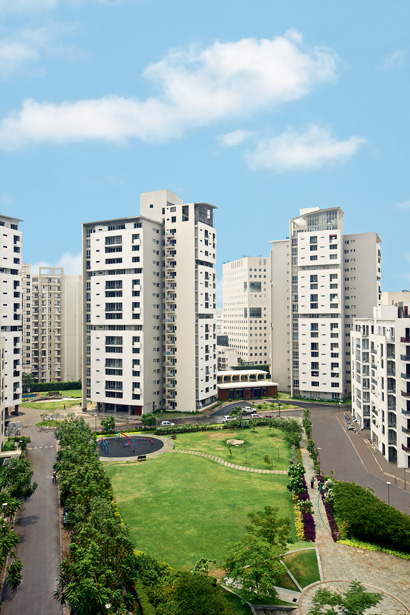 Our first visit was at night. We loved how the apartment complex looked at night - with all the lights in the gardens. We were hooked
The concept behind The Sovereign Apartments is to create an atmosphere for dwelling, so exclusive, that the discerning few destined to live there would have the pleasure of acknowledging everyday that they live in a setting that truly befits them and their lifestyles.
Located in Vatika City, these air conditioned apartments are widely acknowledged as a world-class development, Sovereign is a truly distinguished address within Gurgaon's largest and best planned gated community.
Our first visit was at night. We loved how the apartment complex looked at night - with all the lights in the gardens. We were hooked