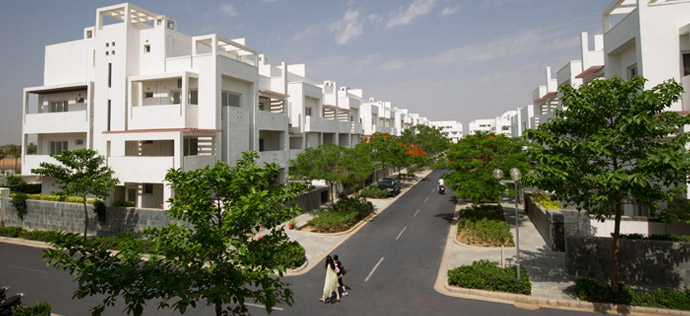 Ready to move-in township on the Ajmer Expressway
Vatika Infotech City is a 600 acre township located on Jaipur-Ajmer Expressway. This is a beautiful, open, green and well-developed community where your lifestyle can be as wonderful as your home.
Planned by the award-winning studio u+a of New York as a self-contained township, Vatika Infotech City will provide a complete and fulfilling living experience to its residents. The township is complete in every aspect of social as well as material infrastructure. So whether it is schools or healthcare, playing fields or power back up, roads or restaurants, Vatika Infotech City provides everything the perfect home must have in its vicinity. The presence of The Millennium School within the township and Manipal University in the vicinity too has made the township attractive from the education standpoint.
Vatika Infotech City offers many residential options, including plots, villas, row houses, independent floors and high-rise apartments. Altogether, the city will have 9,000 dwelling units that shall be home to about 40,500 people. The infrastructure is already in place and the residences are ready for you to move into.
Experience life at its imperious best at Vatika Infotech City, Jaipur. Enthused by technology, this contemporary township spreads across 600 acres and brings together the best in design, planning, aesthetics, and execution
Total: 1 Reviews
Review

purchasing plot location cool 20-30 lack

Dear Mr.Rathore we thank you for showing your interest in our projects and details have been sent to your email id which was shared. Request you to share your contact details for further coordination.