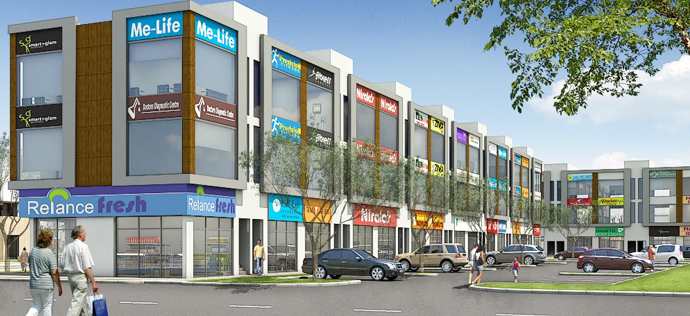 Shop cum office spaces
INXT Market Place 1 is a shop cum office complex located in Vatika India Next and is facing largest commercial belt in Gurgaon. The complex is a low-rise development with Ground + two floors.
INXT Market Place 1 is located in close to proximity to NH8 and 150 m wide Dwarka Expressway.
Approx 5000 families will move into this area by 2015 and already 2000 families have moved in. In coming years the area will have a population of 5 lacs.
Furthermore, the complex offers adequate surface parking for the visitors. INXT Market place 1 is ready for possession and now is the time to set up your shop and watch your business boom like never before.
An unparalleled opportunity in Vatika India Next with unmatched growth potential