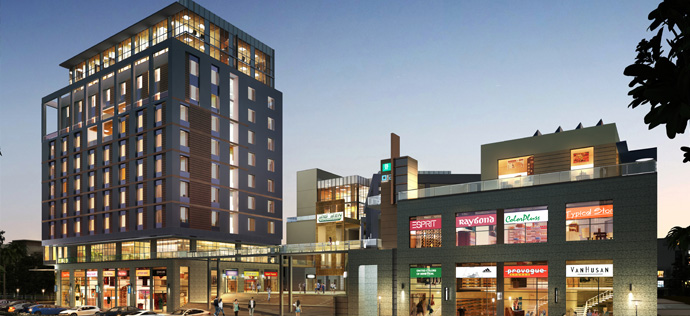 The opportunity to grow with a mega city
Given the size and spread of Vatika India Next, a single retail and commercial hub would not suffice. Town Square 2 is planned as an up-market retail cum commercial complex that shall be located just 1 kilometer away from NH8.
The project is a mix of low-rise retail outlets and high-rise commercial block interconnected by wide corridors. The tower will be visible from afar and will be a 'landmark' feature of the complex. Like its predecessor Town Square, Town Square 2 will be ideal for banking services, clinics, boutiques, gymnasiums, beauty salons, real estate services, and other similar services that are regularly needed by the residents of a lively township.
Town Sqaure 2 will serve as the convenient retail destination with easy accessibility