June 2011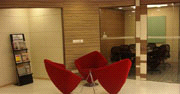 Vatika Business Centre, Mumbai
Vatika Business Centre at Supreme Business Park is located in Powai, Mumbai. The centre provides good accessibility to the domestic and international airport with many prominent 5 star hotels in the vicinity. The complex enjoys a four sided open terrace with a panoramic view of Powai Lake situated 220m above sea level.
April 2011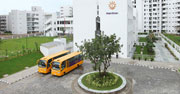 MatriKiran, Sohna Road, Gurgaon
MatriKiran, the Group's educational initiative, commenced its first academic session in April 2011 at Sohna Road, Gurgaon.  This Primary wing (Pre-Nursery to Grade 5) is located on a 2 acre campus, while the Middle and Senior wing will commence operations in April  2016 at Vatika India Next campus, NH 8, Gurgaon.

The aim is to make the school a place where every child can be happy and where learning can take place without any hindrance.