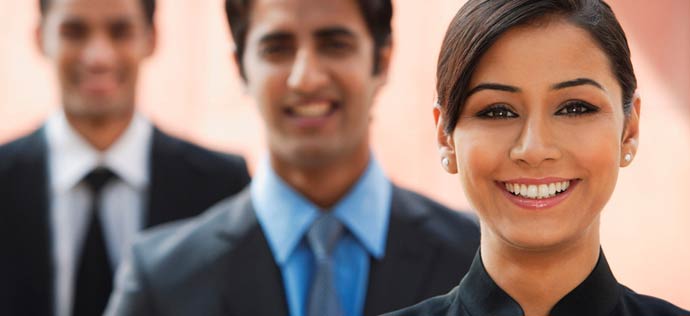 A space to grow
Incorporated in 1986, Vatika Group is amongst the leading and most promising developers in the Indian real estate industry. The Group has transformed every walk of life through its project, while constantly raising the bar in terms of quality and innovation.
The Group has an impressive portfolio of projects – in the areas of residential, commercial, hospitality, education and facilities management. The breadth of vision and scale covers the range from expansive integrated townships to trendy specialty restaurants to world-class learning environments that uphold unparalleled quality and reflect timelessness
The Group has consistently stood for developing projects that are commercially viable, architecturally outstanding and structurally sound.
At Vatika, we firmly believe that it is people who make all the difference; that each employee contributes directly to Vatika's growth and success.
The Group is extremely ambitious and performance driven and we look for people who bring in wealth of experience, skills and knowledge. We pride ourselves on the fact that our team comes with vast knowledge and is equipped to handle further opportunities and responsibilities.
If you are somebody who upholds values, fundamentals and principles that gravitate around Quality and Commitment, you could be the next Vatikan !!
Current opportunities @ Vatika
 
Corporate Leasing - Sr. Manager (Office Leasing)

Looking for a professional with 11-15 years experience in Office Leasing and Client Handling.
Location: Vatika INXT City Centre, NH 8, Sector 83, Gurgaon (Haryana)
Qualification: Graduate (MBA preferred)
View Details

 
Corporate Leasing - Sr. Executive/Assistant Manager (Office Leasing)

Looking for professional with 3-9 years experience into Business Development and Client Handling.
Location: Vatika INXT City Centre, NH 8, Sector 83, Gurgaon (Haryana)
Qualification: Graduate (MBA Preferred)
View Details

 
 
 
Accounts & Finance – Assistant Manager (Accounts Receivable)

Looking for Accounts professional with 12-18 years experience in Accounts Receivable with expertise into Oracle and Salesforce.
Location: INXT City Centre, NH 8, Sector 83, Gurgaon (Haryana)
Qualification: B.Com Graduate
View Details

 
Client Services Department

Looking for a professional with 1-3 years of experience in Client Servicing.
Location: INXT City Centre, NH 8, Sector 83, Gurgaon (Haryana)
Qualification: Graduate/MBA (Should have knowledge of MS Office)
View Details

 
 
 
Legal Department: Manager – Drafting & Vetting

Looking for an experienced professional with 9-12 years experience in Legal Drafting & Vetting.
Location: INXT City Centre, NH8, Sector 83, Gurgaon (Haryana)
Qualification: Bachelor degree in Law (LLB)
View Details

 
Legal Department: Manager - Litigation Support

Looking for an experienced professional with 9-12 years experience in Litigation Support.
Location: INXT City Centre, NH 8, Sector 83, Gurgaon (Haryana)
Qualification: Law graduate (LLB)
View Details

 
 
 
Opening in Accounts & Finance – Manager/Sr. Manager – Project Financing

Looking for Accounts professional with 10-15 years of experience into Project Financing.
Location: INXT City Centre, NH 8, Sector 83, Gurgaon (Haryana)
Qualification: B.Com Graduate (Mandatory)/MBA (Finance) or C.A. (Mandatory)
View Details