October 2005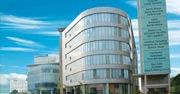 Vatika Atrium, Gurgaon
Vatika Atrium is the hallmark commercial development of the Vatika Group. The complex offers over 2,20,000 sq. ft. of office space spread over two blocks. The two buildings are joined by a central atrium where even the most demanding of business days can be soothed with light and nature. This distinctive feature also provides the project its name.
April 2005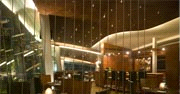 Coriander Leaf, Indian Pakistani Cuisine
Offers a fine dining experience of Indo Pak dishes to relish on. The restaurant is located at Vatika Triangle, MG Road.
February 2005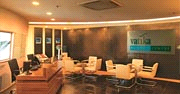 Vatika Business Centre, First India Place - Gurgaon
Vatika Business Centre at First India Place is the first business centre started by Vatika. Strategically located just across the Delhi-Gurgaon border on Mehrauli Gurgaon Road and is a part of leading business district.