November 2014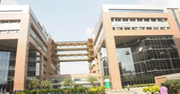 Divyashree Omega, Hyderabad – Business Centre
Vatika Business Centre at DivyaSree Omega is located on Hitech Road, Kondapur Hyderabad. The Business Centre at Hyderabad covers 24,000 sq ft of prime commercial space in High Tech City and offers 257 seats in various combinations upto 20 seater suites, 9 meeting rooms besides a conference room.
November 2014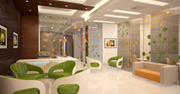 Blue Silicon Business Park, Noida – Business Centre
The centre at Noida occupies 21,500 sq ft area offering 270 seats in various combinations ranging from single seater to 15 seaters, 3 meeting rooms and a conference room, encompassing the entire 1st floor of Tower 4 building of Blue Silicon Business Park, Sector 62, Noida.
November 2014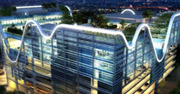 Konnectus, New Delhi – Business Centre
Konnectus Business Centre is located on New Delhi Airport Express Line, Bhavbhuti Marg, Connaught Place in an exceptionally designed commercial space in the heart of New Delhi at Connaught Place. The Business Centre provides ready to use office spaces, serviced offices and meeting rooms at a strategic location that is well connected.
October 2014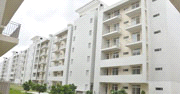 The Park Apartments
Possession have commenced and few families have shifted in The Park Apartments. The project is located within Vatika Infotech City, Jaipur and all the apartments face the large Central Park.
August 2014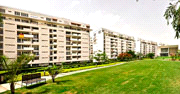 Vatika City
Vatika City - one of the first largest group housing development in Gurgaon is completed and delivered. Spread over 37 acres, Vatika City is located at the intersection of Golf Course Extension Road and Sohna Road.

Designed by studio u+a, London, in association with Spazzio, Vatika City is a synthesis of contemporary design, traditional landscapes and understated elegance. It features a series of Low-rise, Mid-rise and High-rise buildings offering over 1370 apartments in combination of two, three, four bedrooms, duplexes and penthouses with complete range of facilities exclusively for residents.
August 2014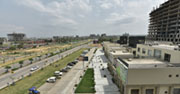 Town Square
Town Square is a buzzing shopping and entertainment destination for the residents of Vatika India Next, as well as inhabitants staying in nearby areas. HDFC Bank, Mother Dairy, Safal and Needs Gourmet are already operational, and other outlets and restaurants will commence operations soon. Town Square has 10,000 sq. m. of retail space spread over three blocks of Ground + 2 floors and 16,500 sq. m. of mixed-use commercial space in a stunningly designed 14-storey block, which will accommodate establishments like clinics, beauty salons, etc., that residents of a bustling township need regularly.
July 2014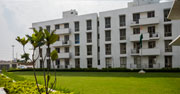 City Homes
Possession has commenced in City Homes located in Sector 83 at Vatika India Next, Gurgaon. The gated project offers a wide variety of homes that range from 1 BHK to 3 BHK + servant's room.
May 2014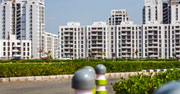 Lifestyle Homes
Lifestyle Homes, a group housing project spread across 12 acres in Sector 83, Gurgaon is ready to move in, offering a vibrant, community living experience. There will be a school within the complex, and the community will be replete with the accoutrements of the contemporary lifestyle – a retail facility, a modern gym, a swimming pool, a multi-purpose hall and play areas for children.
April 2014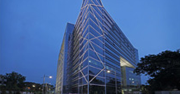 Prestige Polygon, Chennai – Business Centre
Vatika Business Centre at Prestige Polygon Chennai is located on Anna Salai, Teynampet, Mount Road, Chennai. Teynampet is one of the busiest commercial localities in the city of Chennai. The business centre is spread across 16,500 sq ft area and offers 190 seats. In addition, it offers virtual office space packages.
February 2014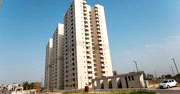 Gurgaon 21
Possessions have started in Gurgaon 21, a gated community spread across almost 20 acres in Sector 83 within Vatika India Next, Gurgaon. Many families have moved in and are experiencing the joy of living in Gurgaon 21. The project has 12 residential towers with 964 exclusive apartments ranging from 1230 sq. ft. to 2408 sq. ft. in area. The layout of the project is such that each tower commands a view over an expanse of greenery.