November 2014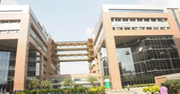 Divyashree Omega, Hyderabad – Business Centre
Vatika Business Centre at DivyaSree Omega is located on Hitech Road, Kondapur Hyderabad. The Business Centre at Hyderabad covers 24,000 sq ft of prime commercial space in High Tech City and offers 257 seats in various combinations upto 20 seater suites, 9 meeting rooms besides a conference room.
November 2014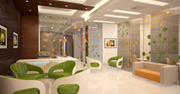 Blue Silicon Business Park, Noida – Business Centre
The centre at Noida occupies 21,500 sq ft area offering 270 seats in various combinations ranging from single seater to 15 seaters, 3 meeting rooms and a conference room, encompassing the entire 1st floor of Tower 4 building of Blue Silicon Business Park, Sector 62, Noida.
November 2014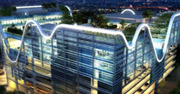 Konnectus, New Delhi – Business Centre
Konnectus Business Centre is located on New Delhi Airport Express Line, Bhavbhuti Marg, Connaught Place in an exceptionally designed commercial space in the heart of New Delhi at Connaught Place. The Business Centre provides ready to use office spaces, serviced offices and meeting rooms at a strategic location that is well connected.
April 2014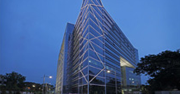 Prestige Polygon, Chennai – Business Centre
Vatika Business Centre at Prestige Polygon Chennai is located on Anna Salai, Teynampet, Mount Road, Chennai. Teynampet is one of the busiest commercial localities in the city of Chennai. The business centre is spread across 16,500 sq ft area and offers 190 seats. In addition, it offers virtual office space packages.