December 2016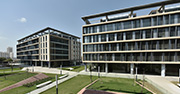 INXT City Centre
Located on NH8 in Sector 83, INXT City Centre adjoins the intersection of NH 8 with Dwarka Expressway (NH 8A). Distinctive architecture and iconic design make INXT City Centre truly unique. This enclave of six independent yet integrated blocks is marked by angular ultramodern geometry, with expansive plazas and walkways in between. The complex is in close proximity to the proposed ISBT and Metro hub.
November 2016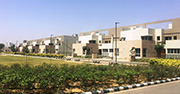 Signature Villas 2
Vatika's Signature Two villas in Sector 82, Gurgaon are the embodiment of exclusive lifestyle. These villas are laid out amidst themed parks and landscaped gardens, along wide avenues with walkways separating them from the road.
June 2016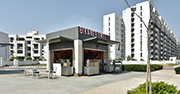 Milk Booth INXT
Exclusively designed multi-utility booths at Vatika India Next cater to the daily needs of the residents living in Vatika INXT and nearby areas. Total 50 booths are planned in Vatika India Next and 15 are already handed over.
April 2016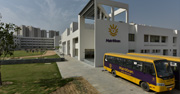 MatriKiran High School started its first academic session in April 2016 at Sector 83, Vatika India Next, Gurgaon. The sprawling 6.25 acre campus of MatriKiran High School comprises of classrooms, activity rooms (art, music, dance, craft, carpentry), training rooms, a huge library, a two-storied dining hall and a multipurpose sports hall which also doubles up as an 800 seater auditorium. The campus comes fully loaded with a football field, athletics track, basketball, badminton, table tennis and gymnasium. It also boasts of world-class laboratories for physics, chemistry, biology, math, computers, geography and home science