December 2010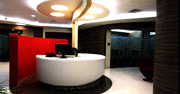 Vatika Business Centre, Bangalore
Vatika Business Centre at DivyaSree Chambers is located in the Central Business District of Bangalore. The business centre occupies prime space within the commercial heart of the city and has been cited as a landmark in the development arena.
October 2010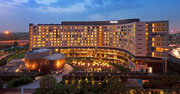 Westin Gurgaon
The Westin Gurgaon, New Delhi opened on October 1st 2010. Being delivered and developed by Vatika, it stands as an iconic project on the MG Road.